One of the jewels in the crown of the 54th Legislature is the quiet but assertive lawmaker from Grand Kru County District #2. In line with his cardinal legislative functions which include lawmaking, representation and oversight, Representative Cllr. Jonathan Fonati Koffa, has, since his induction into office in January 2018, left no stone unturned in the service of his constituency and duty to the nation.
He currently serves as chairman on the House's Committee on Judiciary and is credited at home and abroad for his indelible positive contributions to the socioeconomic empowerment of his people.
Within just two years of his six-year term, the Grand Kru County, District #2 Lawmaker has played a pivotal role in the historic and ground-breaking passage of a number of key legislations by the 54th Legislature.
Among them are the Liberian Business Empowerment Act which provides incentives for Liberian businesses to be full participants in the Liberian economy, which has been introduced and making its way from committee room, and the Domestic Violence Bill of 2019, which protects persons including women, men and children from domestic abuse and violence.
Prior to joining the strong legislative coalition that give its unreserved support for its passage, the much-heralded Domestic Violence Bill had, for nearly a decade, lingered in the corridors of the Liberian Legislature.
The Bill, among others, spelled out Domestic Violence as "any act of violence that results in, or is likely to result in physical, sexual or psychological harm or suffering to women, men, or children, including threats of such acts, coercion or arbitrary deprivation of liberty, whether occurring in public or in private life between parties in an existing or former domestic relationship."
Moreover, the Grand Kru County lawmaker has been creating rare opportunities for Liberian youth to acquire quality education, which he strongly believes, would enable them to effectively contribute to society development in the not too distant future.
Under his increasing sponsorship, several students of indigent backgrounds throughout his district are immensely benefiting from learning opportunities through his popular scholarship initiative, styled "Ahteenah Scholarship Program" at a cost of $405,000 Liberian Dollars.
Some of the schools in his constituency which students are benefiting from are Barclayville Central High, Buah Central High, A.A. Hoff Elementary and Junior High, J. Blamo Toe Elementary and Junior High, Richard Henry Elementary and Junior High, and Nifu Elementary & Junior High.
Others include F.F. Doe Elementary and Junior High, S.S. Chea Elementary and Junior High, Dioh Elementary and Junior High, Dwekeh United Methodist Elementary, Betu Elementary and Junior High, Fennitor Junior High, just to name a few.
Commenting on said scholarship opportunity, a few months back, Mr. Chris Joboe, Grand Kru County, District #2 Coordinator, pointed out that full or financial aid scholarship program by Rep. Koffa remains open to students in the district in spite of the prevailing harsh economic situation in the country.
According to Joboe, the Ahteenah Foundation Scholarship (AFS) represents "a unique and an exciting opportunity for excellent students" in the county to take advantage by enrolling in any school when granted scholarships, and maintain the necessary required grade points.
In the same direction, the House's Judiciary Chairman contributed at least US$10,500 to Grand Kru University Student Union Tuition Assistance Program and US$5,000 towards President George Manneh Weah's education initiative for Grand Kru students attending various colleges and universities in the country.
Rep. Koffa 's works caused him to be named as 2019 Lawmaker of the Year by two local dailies; the New Dawn and Independent Inquirer, and is called one of the "greats."
In the sphere of infrastructural development, Rep. Koffa has launched a major development project in the County, aimed at constructing three modern elementary schools in Sassatown, Taybue and Chembwetee Towns at the cost of US$135,000.
In January this year, his Ahteenah organization launched its Ahteenah Community Radio Station at the cost of US$30,000. The now popular 102.9 station covers all of the county and parts of the southeast.
He was able to get the Liberia Telecommunication Authority (LTA) to utilize Universal Access Funds for the construction of a tower in Paluken Town, Forpoh District.

The tower would enable thousands of citizens and residents in that part of the county to get mobile phone access.
Besides his active involvement in multiple development projects across the county and his increasing financial and logistical support for other basic social services such as education, health, among others, the charismatic and influential Grand Kru Legislator remains a driving force in the vigorous implementation of peace-building and other development ventures. Such landmark development initiatives by Rep. Koffa are not only in line with his previous campaign promises to his constituency, but also central government's pro-poor agenda for development and prosperity.
It was during his consultative and motivational leadership as Chairman of Grand Kru County Team that the County emerged as proud winner of the National County Sports Meet Cup for the first time in 34 years. His personal contribution included US$18,357 in cash and kind for uniforms, transportation, equipment, lodging and feeding of members and officials of the County Team.
"His sagacious leadership was a major factor that attracted hundreds of supporters of the County Sports Team to rally an additional US$32,500," said Juah Sonpon, a citizen residing in Monrovia.
Amid his formidable posture in Grand Kru County to possibly emerge victorious in the December 8, 2020 midterm election, Rep. Koffa has warmed the hearts of the county when announced he will not be contesting the senatorial seat in Grand Kru County in the upcoming midterm elections. In a statement issued late Monday, July 13, Rep. Koffa said there was no compelling reasons to quit his current position given him by the people of District #2 in Grand Kru County.
"Many have been the speculations and calls that I run for the senatorial position in the 2020 midterm elections. After careful thought and reflection, I have decided not to participate in the special elections," he wrote.
"I was elected for six years by the people of District #2 and there must be an extraordinary case that presents itself for me to leave that mandate to pursue other political objective. There is no compelling reason to do so at this time."
As part of the fulfillment of his previous campaign promises made to electorate during the presidential and representative elections in 2017, the Grand Kru County Lawmaker has empowered hundreds of women traders in Bafowin and Doeswen communities with L$1,000,000 micro-loan scheme as the first delivery in this program.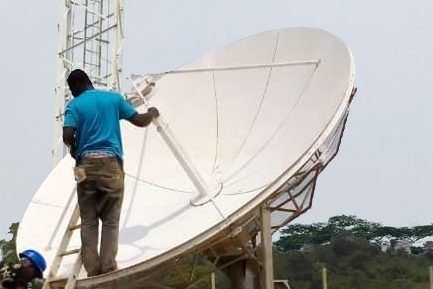 His health care initiatives included the donation of several quantities of medical supplies, food, and a generator to Dumoe Nimely Hospital in Sasstown, Grand kru County, at the cost of US$5,000. He also provided 45 KVA generator at a cost of US$18,000 to Rally Time Hospital, which is the premier referral Hospital in Grand Cess, Grand Kru County.
When the deadly coronavirus was on the horizon, the far sighted lawmaker launched his first district wide awareness by leading a team to the county to donate the first 500 buckets, posters and other assorted supplies. In consideration of his unwavering commitment to contribute to the national fight against the COVID-19 Pandemic, the Grand Kru Lawmaker established a 10-person volunteer taskforce to coordinate with the National COVID-19 team for maximum effectiveness in Grand Kru County. He personally donated US$3,000 in cash and US$2,000 in drugs to the team effort.