18, 2005, to reflect the name change.
Its Mother Pattern College of Health Sciences currently collaborates with AGEH/Cologne Germany, Kyper College, Calvin College, Columbia University, USA, and the Philippines Women Universities System, Manila. The World Education Service (WES), based in the United States of America, also recognizes the institution.
Having schooled in the United States and taught in Philadelphia and in Reading, PA, for a year during her studies, Sister Laurene returned to her native Liberia in 1967. Also, she taught in the Our Lady of Fatima High School, her alma mater.
She later found herself leading the Stella Maris Polytechnic University in 2001 with deceased Roman Catholic Archbishop Michael Kpakala Francis. She led the institution up to a Graduate Program level.
Retiree Laurene acknowledged with delight and appreciation the central role of the late Archbishop Michael Kpakala Francis in establishing the institution and the support from many others, including her immediate successor, Dr. Franklin T. Dalieh, Sr.
However, the retiree pointed out that she cannot remain there forever because "No one is indispensable."
Sister Mary Laurene Browne is regarded as a steady hand in Liberia's realm of quality education and a solid and unwavering advocate for academic excellence.
Among students and peers, she is a dedicated and humble person whose value for education was unmatched, and she has continued to champion the cause of good English Grammar, earning her the nickname, "English woman." Apart from running Stella Maris, Sister Mary Laurene
Sister Laurene also pointed out that professional training for teachers is a key component of the effort in bringing sanity, integrity, and credibility to the nation's educational system.
"At the level of the Catholic School System, Sister Mary Laurene added: "This is what we are seeking to do at the Bishop John Collins Teachers College to train teachers to be professionally qualified because it is very important to improving our educational system," she narrated to THE IMAGES, a Liberian Societal, Lifestyle, Political Analysis & Business magazine.
Another issue, which she said, remains a serious concern in the Liberian educational system is the proliferation of schools that individuals and institutions, including some religious institutions, established for the primary purpose of profitmaking.
"It's not about having many schools. There should be guidelines to follow. In order to establish a school, the infrastructure must be there, and the teachers must be available. Establishing schools is not the thing, but the quality of schools established matters," she emphasized. She stressed the need for school administrators to rise above helping students pass in public examinations and ensure that students are taught professionally and effective monitoring of students.
"You cannot give what you don't have. Most schools do not have laboratories for the sciences. Besides, teachers help make the students develop an inferiority complex. They cannot make a pass unless they (students) give money to the teachers to help them to cheat in tests, and this is making the students feel that they cannot make it on their own," the seasoned educator observed.
She recommended that the central government, through the Ministry of Education (MoE), must also monitor students' movements from one school to another at the beginning of every academic semester to ensure that they do not jump from class to class.
According to Sister Laurene, some students skip three to four classes to promote themselves to a higher class with the acquiescence of some parents who do not want their children to fail simply because they paid tuition and fees. Administrators, too, she noted, are absorbing any students
An author of many Liberian textbooks for elementary schools and other publications, Sister Mary Laurene Browne, as President of Stella Maris Polytechnic University, played a memorable role in its transformation from being a little-known polytechnic to one of Liberia's leading higher learning institutions that have molded some of the country's best and brilliant minds.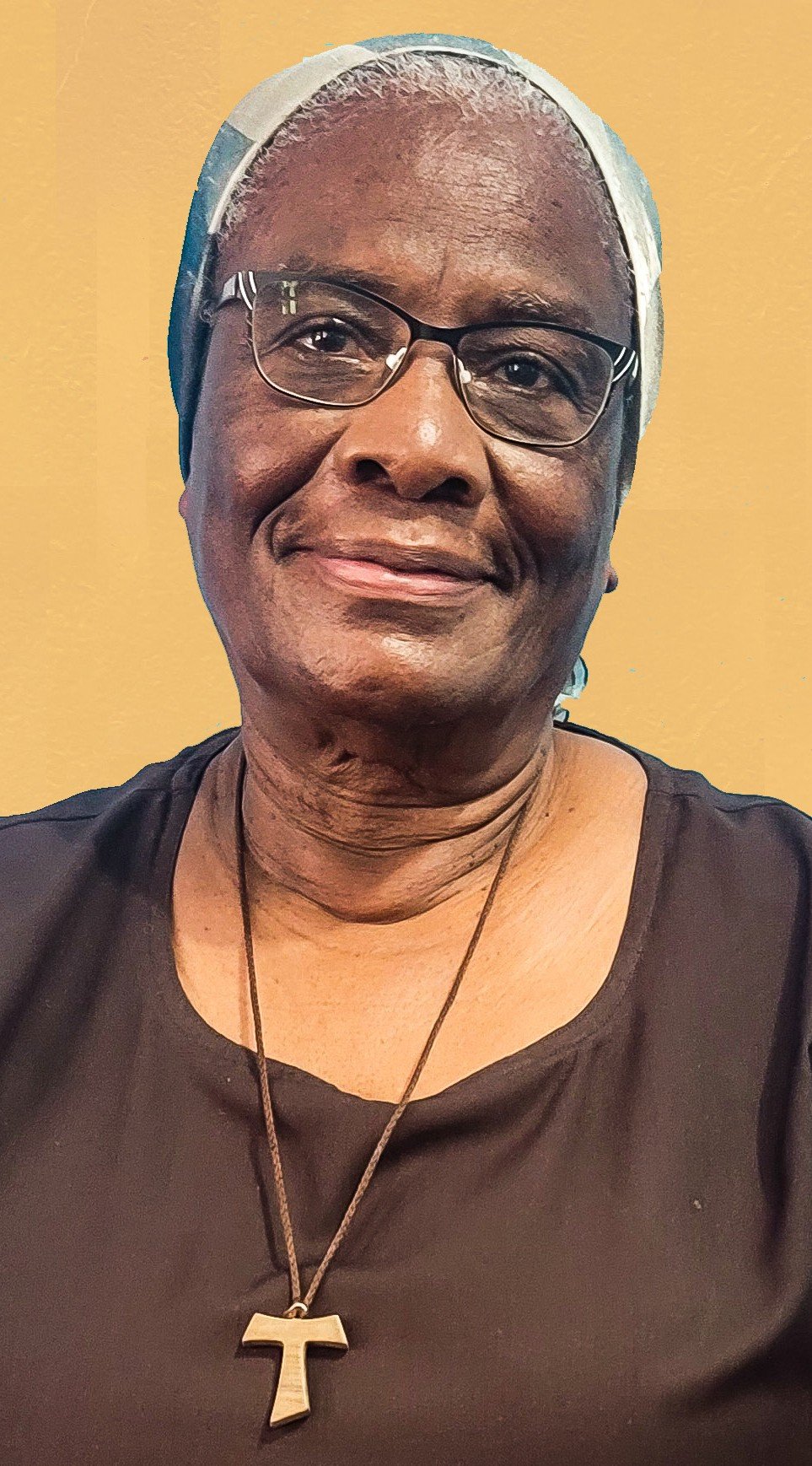 As an educator, Sister Laurene has immensely contributed to the education of hundreds of Liberians at home and abroad.
"I cannot be there forever, so this is the best time for me to retire. The foundation is there, and someone will implement it to the fullest," she told THE IMAGES magazine in an exclusive interview held recently at Stella Maris Polytechnic University in Monrovia.
Born in Gadetarbo Chiefdom, Maryland County to Mr. and Mrs. David A.T Browne, Mary Laurene's parents divorced when she was six years old.
She first attended the African Methodist Episcopal Parish Day School (AME) and later enrolled at Our Lady of Fatima High school in Maryland County, Southeastern Liberia.
After graduation from secondary school, "Sister Laurene," as people affectionately know her of all ages, traveled to the United States, where she attended the Alvernia University. Upon completion of her college education, she entered Bernadine Franciscan Sisters Convent in Reading, Pennsylvania.
The Stella Maris Polytechnic University, which presidency she retired from, boasts of five colleges with over 2,500 students.
Formerly known as Don Bosco Polytechnic, the Polytechnic received its Charter from the Legislature on August 15, 1988, but got its present name after the erstwhile National Transitional Legislative Assembly (NTLA) approved the amended Charter on November
32 30TH EDITION / 2020 IMAGES MAGAZINE
Brown also found time to educate Liberians at large via a
radio program that focuses mostly on English. As a result, many Liberians today consider the renowned Catholic Sister as a woman whose work and friendship have no boundary.
After news broke out and spread like wildfire across the country that she has retired, many Liberians at home and abroad, via mainstream and social media, hailed her for being a role model for teachers and school administrators in Liberia.
During the recent interview with THE IMAGES magazine, she pointed out that bringing Liberia's educational system to vibrancy requires collective efforts by all stakeholders, including parents, community dwellers, students, administrators, and teachers. Sister Mary Laurene Browne has been in the education arena since 1966, spanning 54 unbroken years or over five decades.
The respected Liberian educator whose retirement early this year brought sadness to many people within both public and private sectors emphasized that not all about Liberia's educational system is bad.
She asserted that "Liberian students are good and smart like students of other countries and in some instances, they might even be better, but what is happening in our system now requires one collective effort on the part of all, to restore our system to its glorious past image."
The veteran educator stressed that parents could serve as a guide against educational malpractices and exploitation of students by teachers and against students using sex and money to bribe teachers for unmerited grades.
She said if parents frown at their children against these malpractices and take issues with teachers who are fond of carrying out such malpractices, they would be assisting school administrations in curtailing the ugly situation that has almost overwhelmed the nation's educational system.
they see simply because they want to meet up with their budget line and therefore do not care to follow up with the students.
She also observed that many schools are recruiting even 8th-grade students to teach other students, which she said is against teaching professional ethics.
According to her, such activities cannot help the nation's educational system, but collective efforts to address all of these problems can help restore Liberia's lost academic image.
She stressed that things would change for the better with such collaborative approaches if Liberians want to see positive change in their educational system.
"I may be right or wrong, but I believe that the educational system of this country will improve when most Liberians recognize that formal education is important. Until that is done, we will continue to be at the level where we are because it is not only the responsibility of authorities at the Ministry of Education (MOE) but everybody's business," she maintains.
Another thing that the retired Stella Maris Polytechnic University President said is responsible for the increasing destructive behaviors in the Liberian society is the growing culture of impunity.
She opined that the country's justice system is so corrupt that people do things and go with impunity, thereby causing them to perpetrate crimes and other offenses not to feel remorseful of the evil they commit.
"If people were paying for what they do, teachers would not be in the habit of extorting money from students, and parents would not encourage their children to bribe the teachers for grades," she noted.