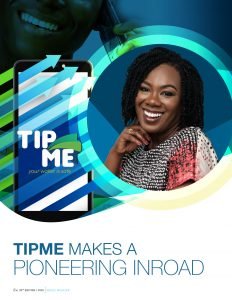 To change the age-old dynamics wherein most Liberians and
residents carry physical cash in wallets, purses, and pocketbooks and revolutionize or reform financial and other business transactions, a new financial app company, TipMe, has arrived and subsequently established its offices in Liberia.
Without any iota of doubt, the current methods of handling money or physical cash by most people in Liberia expose innocent people and business entities to marauding criminals and other robbery gangs operating along the principal streets and in other strategic locations across the country.
TipMe, which focuses on helping individuals and businesses access valuable and affordable financial services, has an app that is downloadable on Google Play and Apple Stores. As the application is downloaded and the instructions contained therein are meticulously followed, a customer gets registered for a Level one account. Individuals and businesses then have the opportunity to upgrade to Level two or three accounts based on their needs.

The company enables any customer to secure his/ her money as they use TipMe identity and their unique pin code to purchase and carry out other transactions anytime and anywhere.
Business accounts with TipMe give customers access to world-class technological innovations, eliminating the need to tow vast bags of money or stockpiles of cash for business transactions. "We are a financial service provider, and our mobile wallet app allows the customer to store cash in both Liberian and US dollars," Madam Laureine Guilao, Chief Executive Officer (CEO) of TipMe Liberia, explained to THE IMAGES magazine in a recent exclusive interview at her 20th Street Office in Monrovia.
Besides saving and mobile money transactions, CEO Guilao pointed out that TipMe customers use this medium to pay electricity bills to
the Liberia Electricity Corporation (LEC), purchase airtime from both telephone providers (Lonestar Cell MTN and Orange), shop in various supermarkets, and other business centers including stores. "The goal of all these activities is to create a cashless Liberian society," she added.
"Subscribing with TipMe eliminates the need for having physical cash at home while still providing customers the access they need to live their everyday lives. Every transaction on your account is recorded right in your phone, and your account is kept secure with your pin code and the one- time-passcode required with each transaction," the CEO further told THE IMAGES magazine. Moreover, the services being provided by TipMe extend to reaching its gradually increasing number of customers with their cash whenever it is needed.
"We deliver your cash to you when you want it; our bike agents are available from," Chief Executive Officer Guilao added.
In Liberia, TipMe is venturing into an already competitive financial and business sector.
Before the company's arrival and fast-embracing operations in Liberia, the two leading GSM companies Lonestar Cell MTN and ORANGE, have been providing mobile money services.
Lonestar and ORANGE use their respective SIM cards to send and receive money to customers within their network. For TipMe's app, customers can transfer money to others regardless of what GSM company a customer subscribes to.
Asked what differences TipMe's operations bring to the financial transaction sector in Liberia, the CEO responded in these words: "We created our app to manage the finances of our customers in a more convenient and user-friendly way. We have the goal of creating an environment where our customers can truly live a cashless life. In addition to growing the ecosystem for payment
options in Liberia, our app also allows customers to receive money from abroad by simply purchasing a voucher code on our website using any Visa or Mastercard."
She added: "You can go to the URL www. tipmeliberia.com and visit the TopUp Center to purchase a voucher in denominations ranging from US$5 to $1,000. Once the transaction is complete, you will instantly get your voucher code to be loaded to your TipMe wallet."
The TipMe CEO made it clear that business, especially financial transactions, requires utmost trust, integrity, credibility, and transparency, values to which she said the company firmly subscribes.
TipMe, which operates under the slogan "your wallet is safe," considers trust essential for the growth and success of a financial business. She further emphasized that it takes years to build trust and less than a second to destroy it. "We cannot manage people's money if we don't build the necessary trust in them. Building trust is
a key goal for us, and it is something that we take very seriously. This is why we provide the requisite professional and technical training for our staffs at all levels aimed at ensuring the safety of our customers' wallets," she told THE IMAGES.
Although technology is fast finding its way to Liberia with predominately young people increasingly making use of it, new apps such
as TipMe require learning and understanding. "That is why TipMe is committed to educating our customers; we realize that to achieve a
Pictures from TipMe's launch event in October 2020.
cashless society, we must get customers perfectly acquainted with the use of the app," the CEO added.
"Every transaction done through the TipMe app is recorded, and it is easy for a customer to download the transaction report from his/ her phone to be printed out." Madam Guilao
stressed that the transparency around customer transactions is one of TipMe's strengths.
She further explained that institutions have access to their transactions by accessing their accounts online, giving them even more visibility and control over their finances. Additionally, institutions can use TipMe as a vibrant channel for salary payments for public and private sector employees. "The service can be implemented right from your office once the company, ministry, or agency enrolls its employees onto TipMe," she stressed.
"The salary mandate can be updated as the situation dictates or can remain once there is no need to change, but TipMe makes it easy for any customers to use its app for all financial services that we deliver, and payment of salaries is no exception to the services we provide our valued customers," she noted.
The benefits to business customers do not stop there. The TipMe platform also supports website integrations. This additional functionality enables businesses to add TipMe as a payment method on
their website.
She asserted that though business, in any form, is meant to earn a profit, TipMe is fully aware of the socio-economic environment in which it operates. "That is why," she said, "we are transparent about our fees, and they are affordable. Customers can visit our website to access all fees, and before any transaction is completed within the app, the fee is specified."
Madam Guilao: "We are not going to collect a lot of money from individual transactions or individual customers. We receive as profit as building a large customer base and presenting many reasons why each customer can use our app. Our main concern now is to acquaint
customers with TipMe for its maximum use and display how rewarding it would be for them. By this, we hope to get the profit we need at the appropriate time," she noted.
According to the CEO, TipMe began a formal operation in Liberia about two months ago. Nevertheless, the CEO pointed out that the financial and technology company is working out the necessary modalities and strategies to gradually expand and decentralize its operation across the country to benefit more customers. "We are focused in Monrovia at the moment and intend to go to other parts of the country. Being a new entity, we decided to start our operation in Monrovia as we strategize to extend our activities
to other parts of the country shortly. We are making sure to get our customers to understand our app. We are accustomed to a cash-in and cash-out service here, and we are trying to change behaviors so that customers will trust our wallet to feel that their money is in a safe hand. They can have access to it at any time," the TipMe Chief Executive Officer said.
She further indicated that transactions with TipMe are not restricted to business entities alone. Public institutions, religious institutions, non-governmental institutions, and all other institutions have the opportunity to transact with TipMe with the assurance that the institution will keep its wallets safe and active. In terms
of risks, the company, according to its Chief Executive Officer, is educating the Liberian public to know about its existence, going by its plan in ensuring that customers are attracted and minimizing factors that serve as impediments
to the growth and vibrancy of the company in Liberia.
"Every business has a risk, and we are cognizant of this fact and are therefore studying the risks and taking every precautionary measure to minimize such risks," she added. She expressed the company's resolve to effectively contribute its effort towards Liberia's economic growth and development.
TipMe named some of the leading business
entities in Monrovia among its valued customers as Monoprix Supermarket, ERA Supermarket, Stop & Shop. "We are gradually taking root in Liberia with our quality and affordable services. We are also carrying out sustainable public awareness and education in line with our business operation in the country," the CEO stressed.
Since it arrived in Liberia about two months ago, TipMe has recruited at least 20 Liberian professionals and technicians whose knowledge and skills are being enhanced for efficiency and maximum productivity.
With its offices strategically situated along Tubman Boulevard in Sinkor, Monrovia, coupled with its embracing services by customers, TipMe is gradually becoming a familiar name in the Liberian financial business sector, the CEO added.
She made it clear that TipMe ensures that its services and system work well for the immense benefit of its customers at all times.
Within the next five years, CEO Guilao disclosed that the company hopes to reach out to more people in both the urban and rural parts of the country.
Asked about the secret of the gains being progressively made by TipMe in a short period since its establishment in the Liberian financial space, CEO Guilao attributed the situation to teamwork, customer satisfaction, innovation, and vision.
"Meeting the needs of our customers is an act we value dearly as we are here to make them happy; we lead by giving our best work. Our nature is to innovate and take responsibility for our actions," she emphasized.
When THE IMAGES magazine editorial staff visited the offices of TipMe, the company's Customer Service Representative, Christine Stepney, presented to them as it relates to how a customer can make a withdrawal; make a payment; request a payment; make a bill
payment; buy airtime; track transactions; among others.
TipMe is a 100% Liberian-owned financial services company that, on September 7, 2020, inaugurated its first electronic payment mobile application in Monrovia after the entity was given the necessary operating green light by the Government of Liberia through the Central Bank of Liberia (CBL).
Besides being issued a license by the CBL, TipMe Liberia has a permit from TipMe Global, a United States-based financial application developer.
TipMe offers other electronic financial services, which include international remittance. This
e-commerce platform enables local businesses to sell their goods and services online and other cashless financial services.
The TipMe CEO then lauded Liberia's President,
George Manneh Weah, and the Government of Liberia for the opportunity accorded the company to contribute its quota to the growth and development of the country.
BUSINESS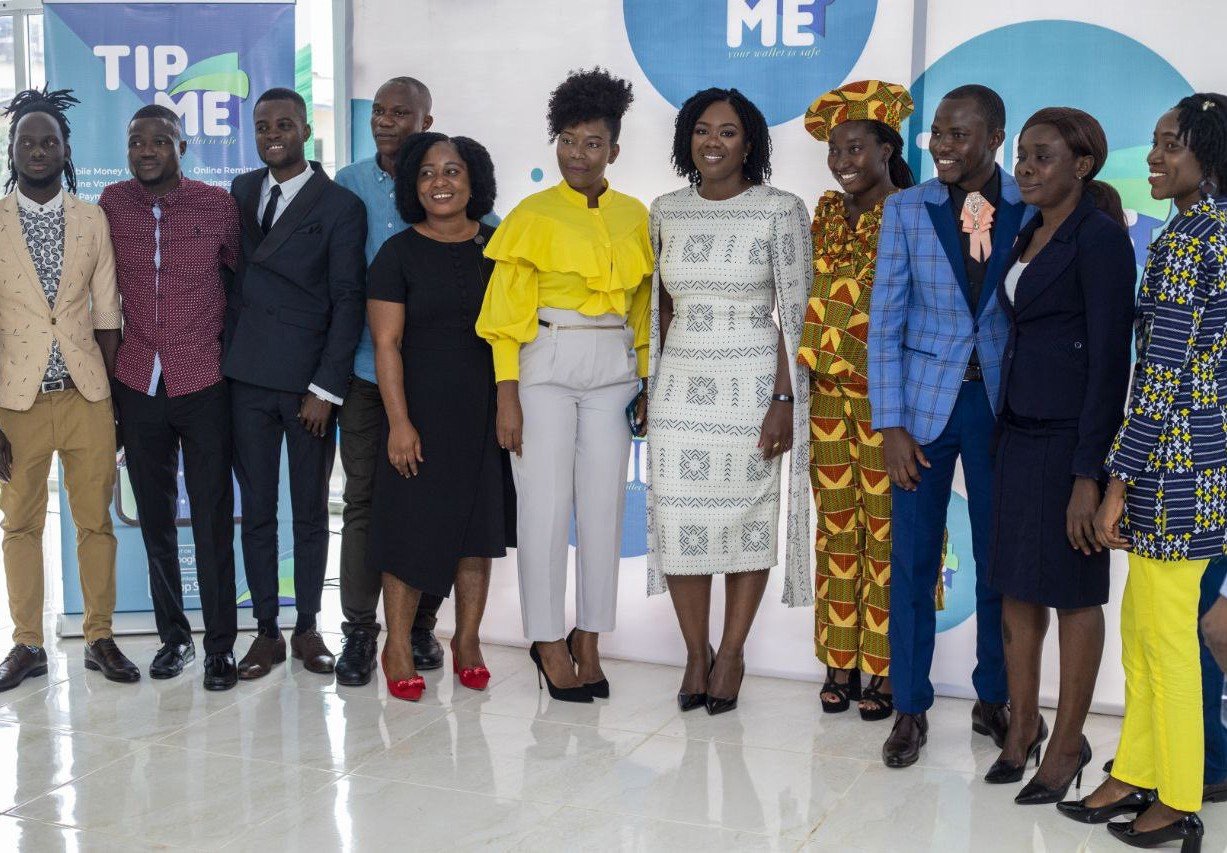 A Walkthrough of the App
Set up your account with your personal information.
1
Customize your wallet in a way that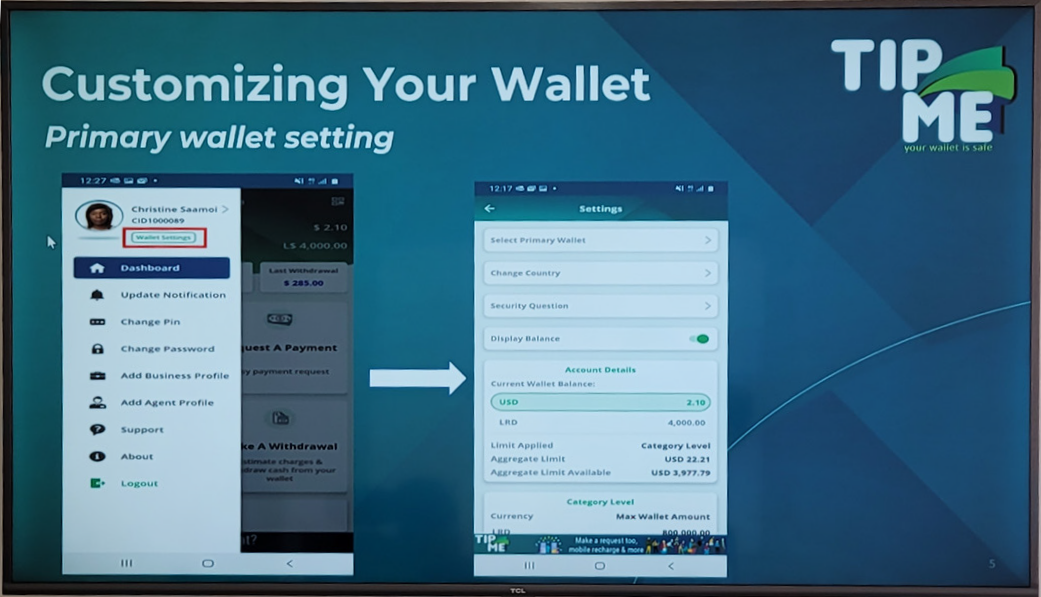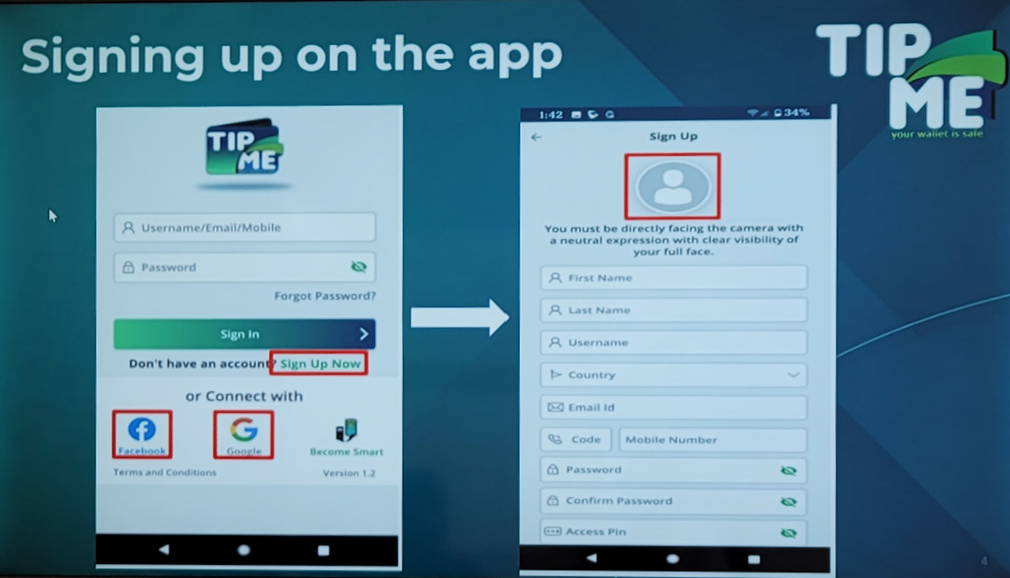 works for you.
2
Check your account balance at a moments
3 notice and with ease.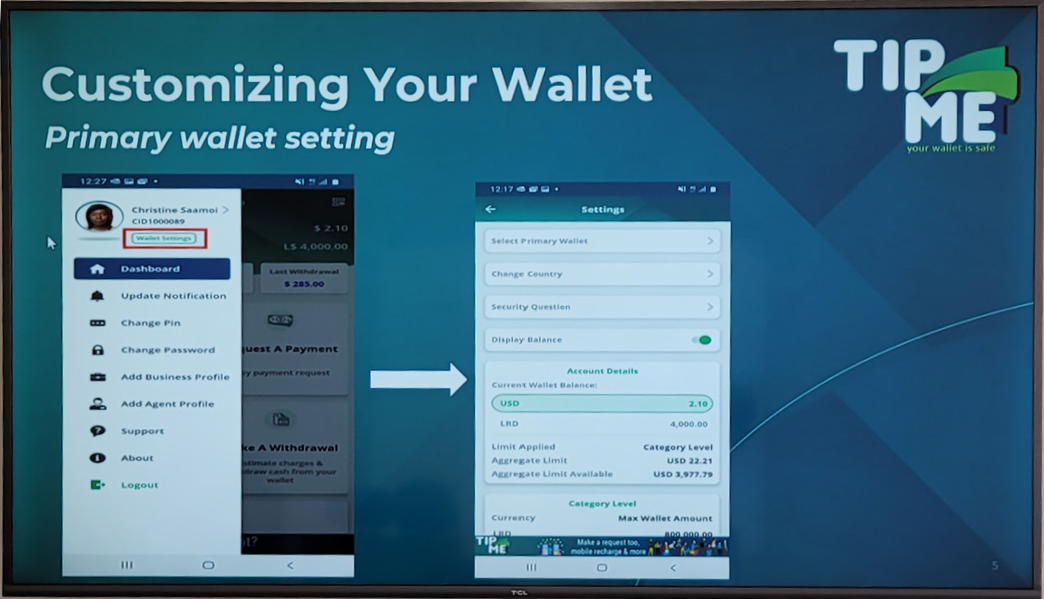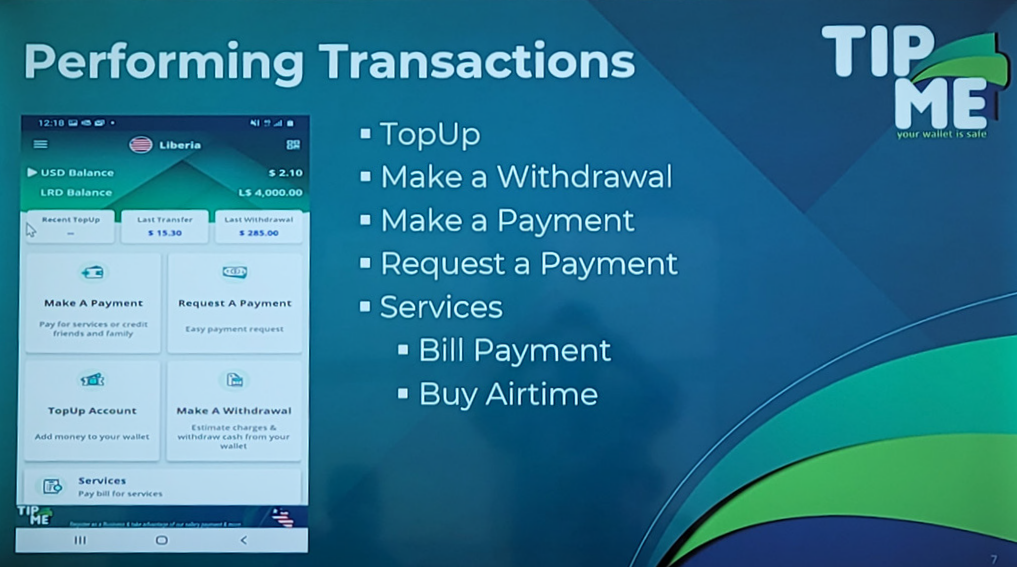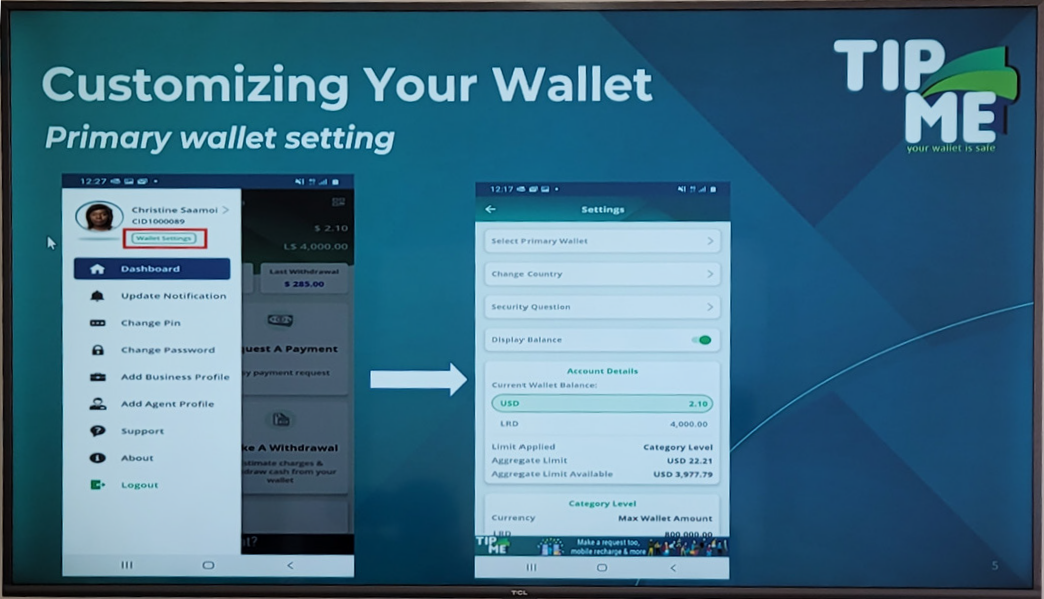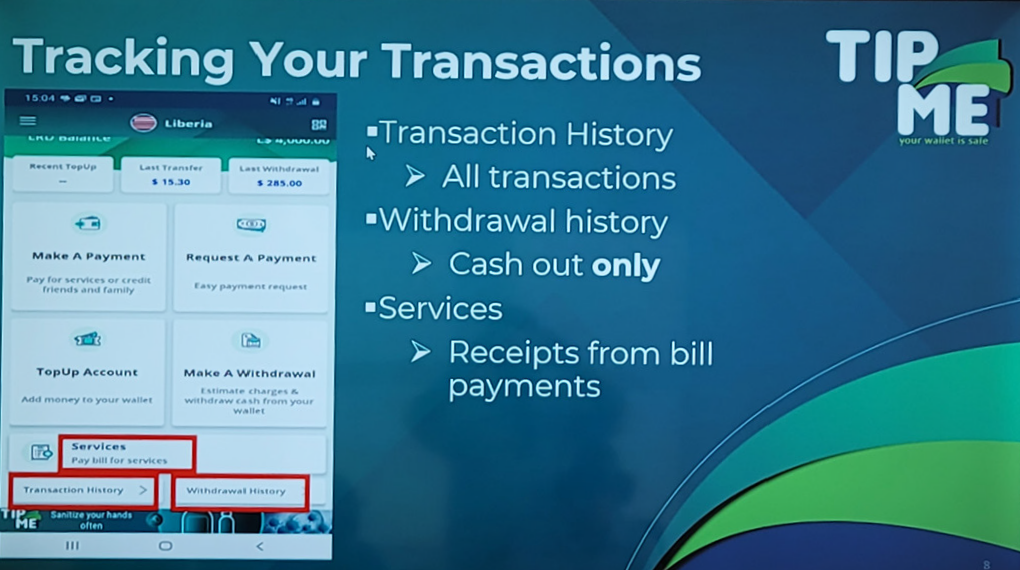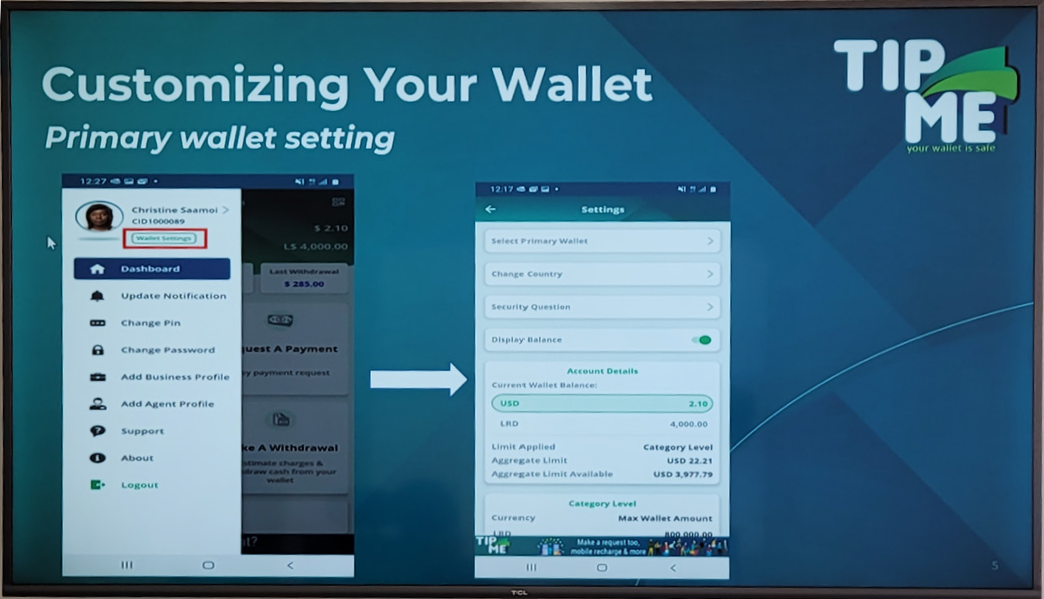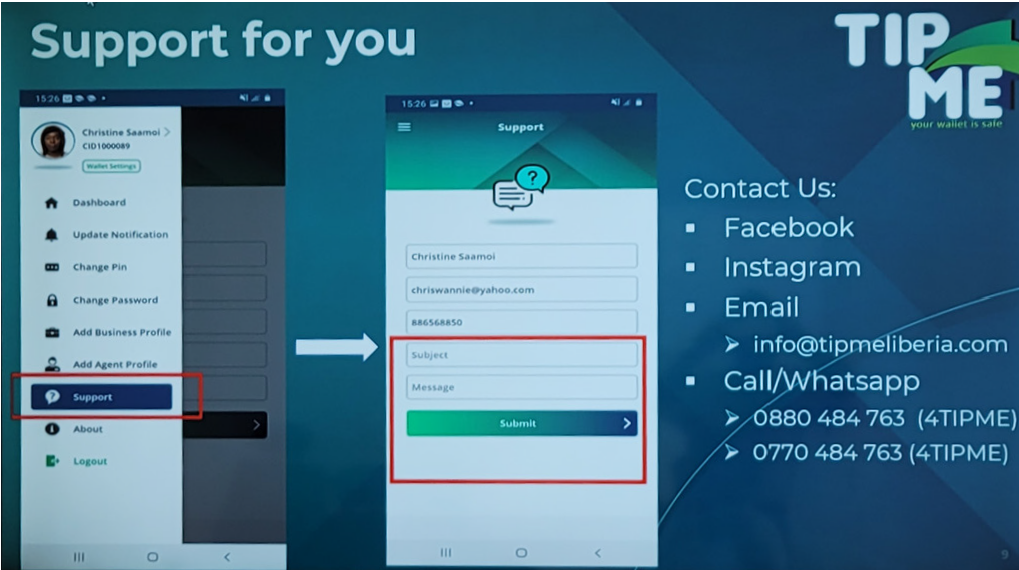 Perform a wide variety of transactions all in one place.
4
Keep track of your transactions as you go about your day.
5
6
You have full access to support through a call center, social media and
email.
TIPME CEO
OUTLINES MISSION IN LIBERIA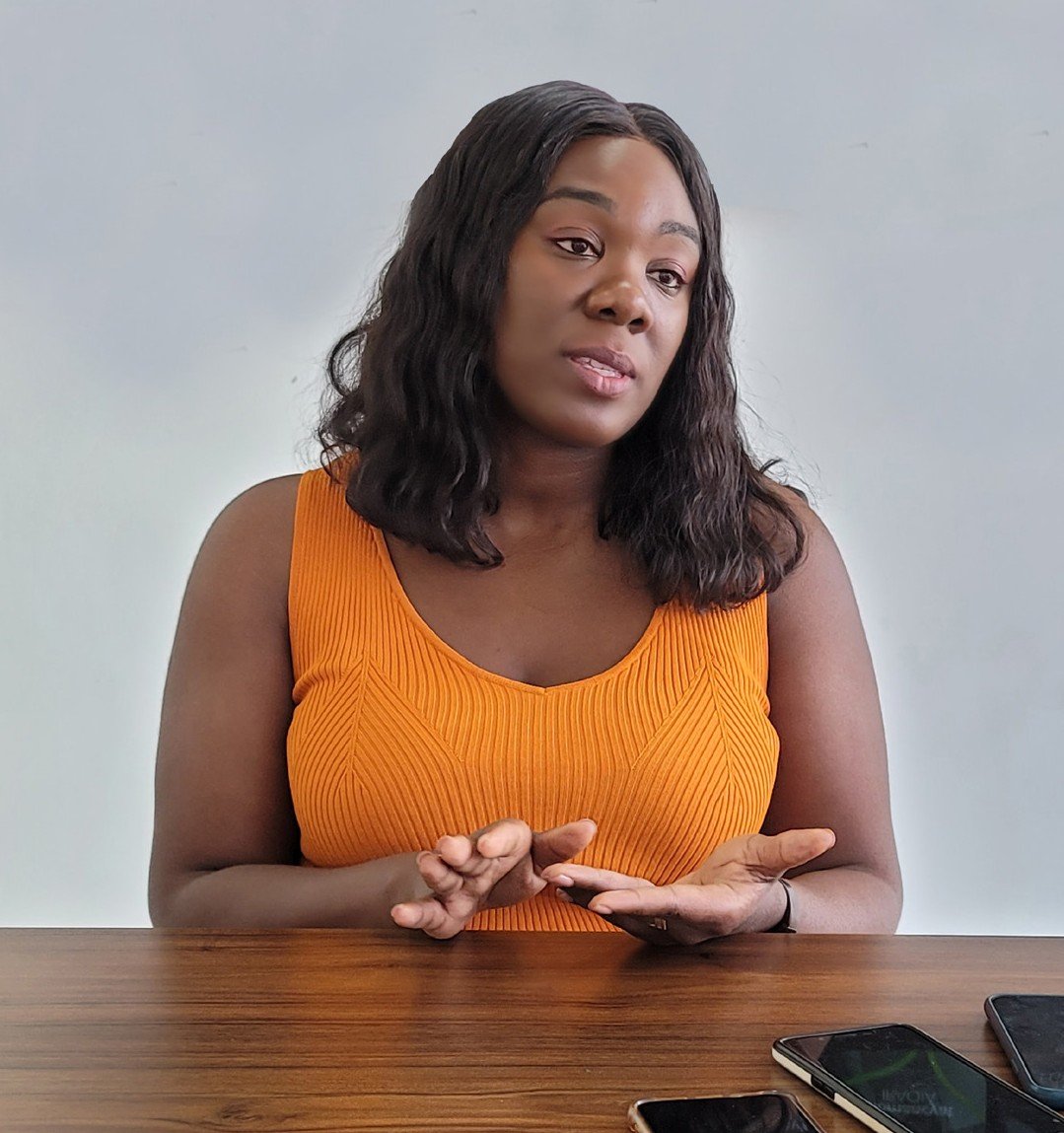 On 7 September 2020, a 100% Liberian-owned electronic financial services company named: TipMe, was inaugurated to operate in the increasingly competitive Liberian financial sector after it was officially licensed and given operational green-light by the Central Bank of Liberia (CBL). Few weeks after the inauguration ceremony, the editorial staff of THE IMAGES magazine, headed
by its Publisher and ace Photojournalist, Sando J. Moore, had the opportunity to interview the company's Chief Executive Officer, Laureine Guilao, on its mission and vision for Liberia. We herein produce the Interview.
70 30TH EDITION / 2020 IMAGES MAGAZINE
Madam CEO, from your entity's website, we gathered that your company, TipMe, is a business entity that is operating in Liberia. Can you please tell us the kind of business you are involved in? Do you have any proven record of service?
TipMe is a brand-new business, and Liberia is the first market that we are entering. We entered the market just about two months ago, and we are here to provide a wide range of electronic financial solutions. Customers can use our app to transact business in supermarkets, restaurants and pay their bills for different services. We are here to promote a cashless society where customers will no longer need to carry cash but use our app to transact business anywhere. As a new entity, we do not have a record of service; but we intend to prove ourselves.
Madam CEO, your business is involved with financial transactions, which require a great deal of trust, integrity, and credibility. What ethical standards or standard operating procedures do you have in place for its sustainability and expansion?
We are dealing with people's livelihood, and we are therefore hyper- conscious of the need to build trust. We cannot manage people's money if we do not have that trust. We take this matter very seriously, and we are working hard to make sure that our customers' wallets are safe. We screen staff extensively before onboarding them and then provide robust training to ensure that we build good ethical standards. We also make the security of our network a priority.
Which sectors of the Liberian economy (Agriculture, education, tech, etc.) will the operations of TipMe impact most?
We are the financial service provider and therefore sit in the financial sector. Furthermore, as an app, we are also a technology company. We, however, want everyone to use our app to streamline their businesses and therefore hope to touch every sector of the economy. Whether it is salaried payment, paying your vendors, receiving money from customers, or doing business in the counties, we hope to be able to serve your needs.
Do you have any major competitors, and what makes you better than them?
There are a few mobile money providers on the market, and some banking institutions have also entered the electronic payments space. However, we are focused on being the best option for customers and providing the widest range of services. We set ourselves apart by focusing on providing excellent customer service, relevant services and creating a convenient and user-friendly platform for all customers.
How can TipMe help any Liberian or group of Liberians cut down risks and costs of doing business?
Simply by eliminating the need to carry physical cash, TipMe provides security for its customers. Also, our fees are low, and we remain as transparent as possible by giving, or customers access to seven years of
transaction records. If you transact with us, not only do you know that your wallet is safe, but you can also access your transaction history at any time.
Furthermore, we are involved in financial literacy. We are here to start the conversation with customers to have the education in investing, saving, and spending their finances in a smarter way. There are lots of rooms in the
private sector for growth and prosperity, and we hope to help our customers tap into that.
One of the services your website highlighted is the payment of salaries to employees of other institutions through your system. Can you, for the benefit of our readers, explain this measure?
Once you open a business account with TipMe, you can process your payroll from your office. You are able to log in to our Business Portal through our website and schedule salary payments for your employees.
All you need are your employees' Customer ID numbers for their TipMe account. Once you've set up the salary payment, you can schedule for it to recur at your specified intervals, and you can go back into the system at any time to make adjustments.
What are the marketing or operational strategies you employ to generate more income/profit in this business?
There is a fee attached to a transaction. Our aim is not to collect a huge sum of money from one customer; our profit will depend on lots of customers adapting to the TipMe app and increasing the volume of transactions.
How do you intend to tap into the Liberian diaspora groups that are contributing to the development and growth of the Liberian economy by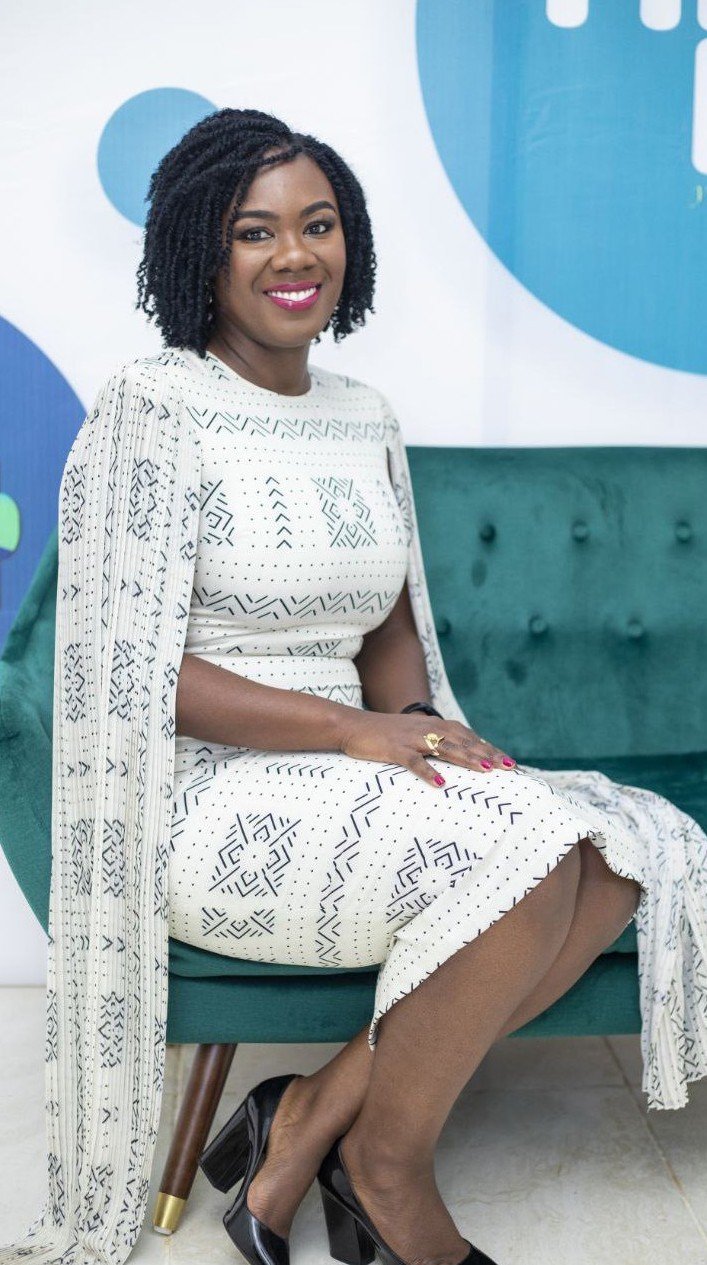 way of their increasing remittances here?
For Liberians in the diaspora who are looking to transfer funds to Liberia, he or she can go to our website at www.tipmeliberia.com, where you purchase vouchers from our Top Up center in various denominations from US$5.00 to $1,000. This can be done using any Visa or Mastercard, and immediately after the transaction completes, a voucher code is generated, which can be used to load any TipMe wallet.
How does the company intend to cultivate the Liberian market to attract customers?
How technologically advanced do you see Liberians?
Well, our data usage is getting stronger by the day; and over the last few years, Liberia has been able to significantly expand its data coverage. While non-smartphone users can indeed have a TipMe account, we believe that technology is our future, and I think our presence here is a testament to our faith in that.
Can entities like NGOs, public ministries and agencies, religious institutions, amongst others, use TipMe?
Yes, any individual or institution can sign up for TipMe. Whether NGOs, agencies, religious institutions, we welcome all users.
So, who are your biggest customers now in the business?
We have been in operation for two months now, so we are gradually growing our customer base. We have onboarded a variety of entities; supermarkets such as Stop & Shop, ERA, Monoprix; hotels such as Royal Grand Hotel; hospitals such as Jahmale Medical Solutions. We are growing day by day, and as we grow, new customers are coming in.
Many local GSM companies and banks have mobile money platforms. How compatible will TipMe be with them, and in what ways?
We can integrate any business, including banks and mobile companies. Our platform was built for that. Our goal is to develop as many partnerships as possible to better serve our customers. We are open for business to all.
Where do you hope to see TipMe in five years?
I hope everyone in Liberia knows about TipMe and has a TipMe wallet. I hope that we are top of mind when it comes to finances. I also hope that we have made a significant impact through our financial literacy program and that we have improved financial management for Liberians and helped businesses succeed.
How many Liberians are you capable of employing, and what qualifications do you expect of people applying for managerial, professional, and technical jobs with TipMe?
We currently have a staff count of about 20. As a technology company, we are looking for people who are tech-savvy. We are also looking for people who are committed because, as a startup, it will take everyone's effort to succeed. We are looking for teachers who will take the time to educate the customer on the app. Our staff also need to be highly competent and with strong ethical standards.
We are focused on Monrovia at the moment, and we intend to extend to other parts of the country early next year. Since we are a new app just entering the market, we have to start small and study the market needs. One thing we've noticed is that customers are accustomed to holding cash, and we must work to change customer's behavior so that they become accustomed to using their TipMe wallets to transact while having the confidence that their money is safe and can be accessed anytime they want.