…Nutritional Therapist Provides Public Enlightenment
It is a known fact that the human body needs good food to grow and keep healthy, but the concern is whether our eating and drinking habits call for having a healthy body afterward.
Many people eat and drink, but instead of having the necessary healthy body they need, they become sick of obesity (excessive weight) or other nutritional-related problems.
It is against this backdrop that a young and promising Liberian woman who is also a Nutritional Therapist and Advanced Clinical Weight Loss Practitioner, Madam Amanda Jallah Ajami, has, for the first time in Liberia, established a Center that offers professional health meal plans and services for individuals and businesses among others.
The Center also provides nutritional meals with naturally organic foods that detoxify (cleanse) additive or preservative substances that may severely impact the human body.
"The foods we provide in this Center for healthy body pass through the highest hygienic standards, and they contain lots of nutrients and calories," Madam Ajami told THE IMAGES magazine recently in an exclusive interview held at her Thinker Village residence, along the Monrovia- RIA highway.
"Eating nutritionally balanced diets requires eating foods containing vitamins, minerals, and other nutrients that perform different functions," she added.
Other specialty areas at the Center include Waste Management Coaching, Nutritional Wellness education and enlightenment, Personalized Meal Plan, Packaged Healthy Products, Nutritional Detox and Juices, and Balanced Dietary.
"We are also working on delivering more world- class nutritional food services shortly, including delivering natural fruits and vegetable juices, detoxes, and nutritional meal plan for the country," said Madam Ajami.
This is the first of its kind in Liberia, where the Center provides healthy meals for people with diabetes, Ulcer, and various health problems at affordable costs.
"Whatsoever your problem is, we can provide your meal plan to meet your dietary goal," she added. According to Madam Ajami, the Center was established in 2019 when she experienced obesity after giving birth to her second daughter.
"I realized that I was becoming lazy and could not even complete a simple exercise, and I made several diet plans, and after a week, I dropped them and started my regular Tokporgii. Later, I decided to find a school via the internet where I could get knowledge about diet plan, and I came across a school in the United Kingdom (UK) called the Health Science Academy, where I registered for a small certificate program and then completed both the small and big one program. I achieved my goal, and going by what I learned, I dropped
weight, and people who knew me wondered how it happened," Amanda narrated her personal experience to THE IMAGES magazine.
Having learned and established the Center, the need for customers and clients became another issue. Still, she says the business has been attracting an increasing number of clients who call for nutritional health food daily.
"Some customers would just call a day and say they want to eat healthy food, and we deliver to them; the business has been good so far," she further told THE IMAGES magazine.
The establishment and operation of the dietary Center may be viewed by others in some quarters of the Liberian society as a nutritional development institution for Liberia's ruling and other elites. Still, Amanda quickly debunked such belief.
"We are here to serve everyone's basic nutritional needs for good health, and our services are not focused on a particular group of people," she clarified.
Although there are categories of food and other services, according to Mrs. Ajami, who is also the Center's Chief Executive Officer (CEO), the prices are generally affordable and perfectly designed to meet the basic needs and satisfaction of all of our valued customers.
Meanwhile, the Liberian Nutrition Therapist cautioned that eating more food at home or elsewhere does not necessarily build up a healthy body; rather, having a healthy body from food requires eating the right food at the right time and not just for "Belly full" as it is commonly known
in Liberia.
"There are specific fruits and vegetables that you must eat. For instance, lime has vitamin C and can burn fat. Food has different impacts on people, either good or bad, and what works for this person does not work for the other. This is why we have the personalized meal plan," she said.
At the Center, individuals' metabolic and intolerance tests are done to determine their level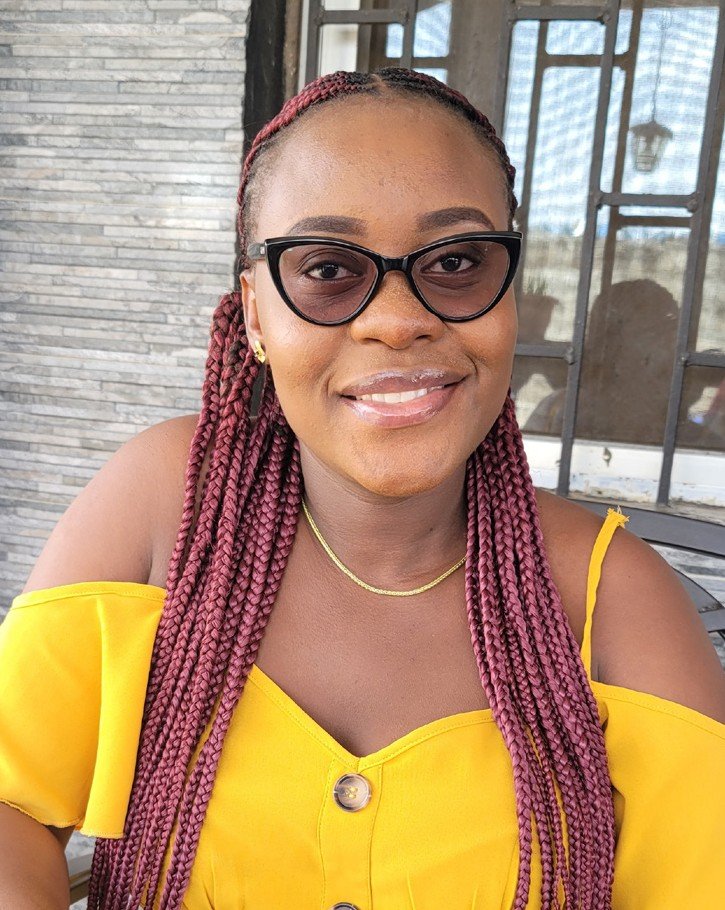 of calories and the kinds of food suitable for their health.
Referencing obesity-related to food consumption, Madam Ajami said various reasons could be attributed to obesity, naming food intake and the quantity, stress level, sleeping pattern, and some habits that bring about excessive fatness extra- human size.
However, she said, "Starving oneself does not also cause bodyweight loss because the body can still provide the glucose it needs to fill any vacant
space it sees. One must eat the required meal in line with the meal plan."
Amanda emphasized that while her business orders some food items from abroad, she gets most of the food commodities locally.
She expressed delight that Liberia has more natural and nutritional foods for consumption and a healthy human body.